BEST HIGH DEFINITION TELEVISION IN COSTA BLANCA
Achieving your Scandinavian, British and Spanish Television made easy.
What is IPTV? (Internet Protocol Television)
This type of installation doesn't need any kind of antenna or cables. We install a small box that receives all the signal through internet. This kind of installation is very simple and keeps a really high quality picture and also can provide a larger range of channels for a better price.
We have our own servers to be able to provide this kind of signals. That also makes the possibility to upgrade the quality of the channels and also the amount of new channels coming in new. With this kind of Service you have the possibility to watch back all the programs you want several days back.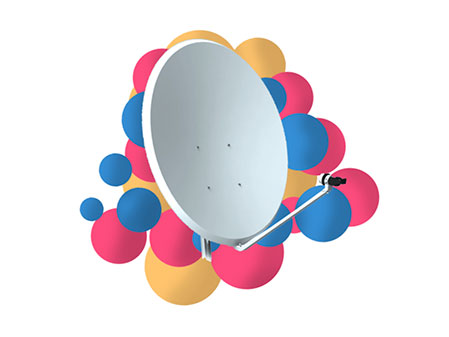 What is TV by Antenna?
It consists of us putting up a 40cm antenna on your roof the receive the signals from our nearest transmitters. Then we pull a cable down from the roof all the way next to your TV where we install a Satellite receiver programmed and already set up for it to work as soon as possible.
The cable and antenna is always tried to but the nicest way so it doesn't look bad for you but also with the best signals possible. First we go to your house and check the signals. If the signals are good the we proceed to install it straight away so you can have your tv as quick as possible and if we see that the signals won't be good enough then we don't install this type of antenna and proceed to give you the best solution so you won't be without TV.
IPTV
No installation needed
Best True HD Offer
More Info
IPTV 1 Year
No installation needed
Best True HD Offer
More Info
Our Television Story
At ScanSat have been working with both Scandinavian and British TV for many year, we can now say without doubt that we both have got experience and a stable and quality service. We provide a large range of channels, and packages in True HD so we can make them feel like home in the best quality.
We use two different types of services, IPTV and TV by antenna, which opens the range of possibilities to be able to get your Scandinavian and British TV not just in Costa Blanca or Spain but the whole world.
For more info about your television or any other services you can follow us on Facebook Instagram or Twitter
Leave us here
your order or your doubts and we will contact you as soon as possible.
We are more than happy to solve your doubts, and be able to help you with the best option for you.
Please, Contact us in your language.
Help us make you feel like home.